Complete oil change and vehicle check in only 15 minutes
An oil change shouldn't disrupt your whole day.
Too many people put off their vehicle's regular maintenance because it feels like a hassle. When you use Elite Care Auto's Express Lube for your regular vehicle maintenance, you can say goodbye to:
Oil Change Near Me
Changing your schedule to work with an available appointment time
Watching bad TV in a waiting room for an hour or more
Making small talk with a shuttle driver
Waiting around for the "we're done" call
It doesn't have to be this way. Stop by today to experience Elite service.
Getting your oil changed has never been easier.
Drive in and select your package.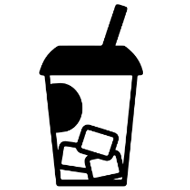 Relax in your car for 15 minutes while we work.
Not all oil changes are equal
There are plenty of shops and dealerships that offer oil change services. We pride ourselves on providing you an ELITE oil change. In only 15 minutes, we will…
Mechanic
Lube your vehicle chassis (when needed)
Check your transmission fluid
Check your engine coolant level
Check your power steering fluid level
Check your brake fluid level
Check your lights and signals
Free basic car wash included
Always professional and always efficient
We use this for our business vehicles as well as our personal vehicles. Always professional and always very efficient with my time, as I am always pressed for time. I especially like not being sold something every oil change. They let me know what I need and help any way they can.
The workers did an exceptional job
The workers did an exceptional job with my oil change, directed me to maintenance due to my check engine light being on, and performed a diagnostic test so I knew what the issues were, at no charge.
Keep trouble away and your car running longer
How many times have you groaned when your maintenance light comes on in your vehicle? You know it's important, but you just don't want to deal with the hassle of scheduling an appointment and rearranging your schedule. But without regular maintenance, your vehicle will start to make strange sounds, break down, and end up costing you more money and headaches. Either option is a hassle.
We get it! That's why, at Elite Care Auto's Express Lube, we are committed to providing you a complete oil change in only 15 minutes.
Our friendly staff will answer any questions and provide honest advice about how you can maintain your vehicle so it runs better and longer.
No appointment needed. No waiting around for an hour. You simply drive up, relax in your vehicle for 15 minutes, and drive away. It really is that easy.
We do more than oil changes!
To keep your vehicle running great and on the road longer, you will need more than regular oil changes. You need a trusted mechanic. That's why we partner with Integrity Car Care, so you can take care of all your vehicle maintenance in one place.
The certified mechanics at Integrity Car Care offer:
1401 Lexington Ave, Mansfield, OH 44907
8:30-6:30 Monday-Friday
9:00-5:30 Saturday